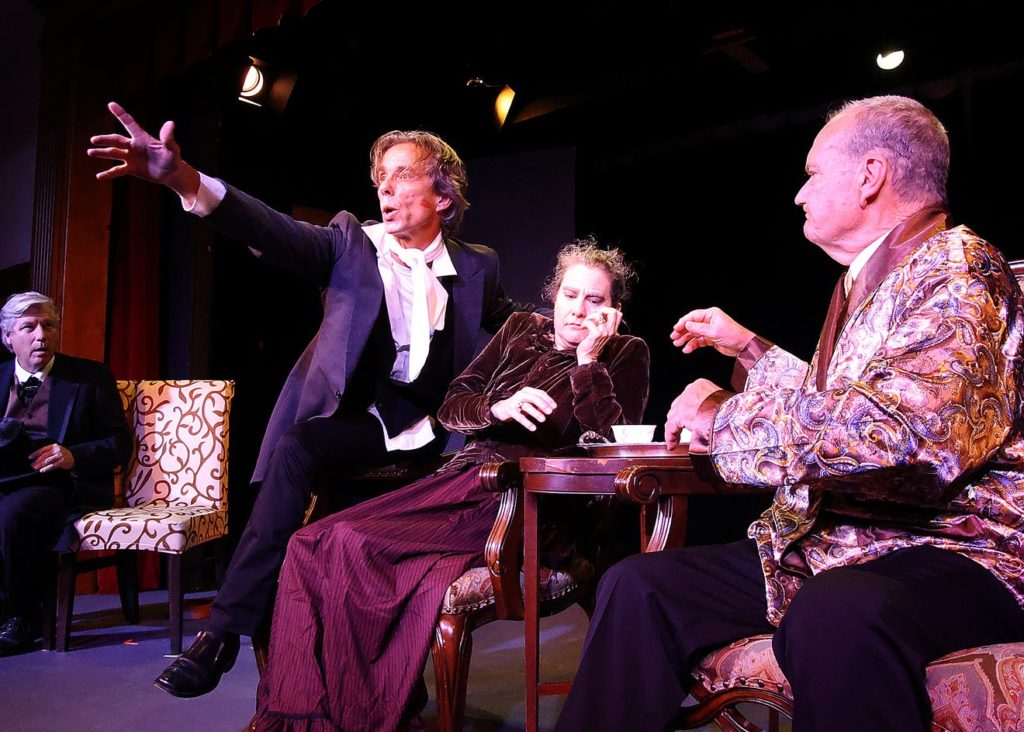 Written by: Rich Orloff, presented by Eventide Theatre Company
What it's about: This is a little package of three one-act comedies, taking the audience to Ancient Greece, with a quick detour to pre-revolutionary Russia, then on to a dimension beyond the realm of space and time. So in case you were wondering how the whole Oedipus complex really got its name, how the class war in Russia actually developed, and exactly what the Almighty is like — in person — here's your chance to find out.
Highlight of the show: The five cast members transform themselves from one act to the next, taking on new roles in each of the vignettes. For example, David Simpson is Oedipus in the first act, a Russian servant/peasant in the second, and in the third, God (cleverly disguised as a university student presenting his Master's thesis). Then there's Steve Ross, who is a blind seer in the first act, a Russian physician in the second and a beer-swigging Everyman in the last. It's always a pleasure to see actors skillfully take on multiple roles.
Fun fact: Author Rich Orloff is a graduate of Oberlin College in Ohio, which played a key role in the development of Falmouth's Gilbert and Sullivan Players and eventually the College Light Opera Company.
Worth noting: The diminutive Gertrude Lawrence Stage at the Dennis Union Church is the perfect venue for this kind of light and causal production.
One more thing: You'll need a mask and proof of vaccination to comply with the group's COVID-19 policy.
If you go: 7:30 p.m. Thursdays through Saturdays and 2 p.m. Sundays through Oct. 31 at Dennis Union Church, 713 Main St. (Route 6A), Dennis. 508-233-2148; $28; www.eventidearts.org.
Sue Mellen