---
---
january 7th & january 8th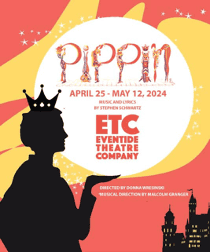 Auditions for PIPPIN & LEGALLY BLONDE!
Eventide Theatre Company and Cotuit Center for the Arts have always stood together, and now they're bringing you double the magic in the upcoming spring season. Get ready to showcase your talents and join us for auditions on January 7th and 8th, 2024, for two fantastic musical productions.
---
would you like to advertise in our 2024 ad book?
Over 3,500 people will come to our productions and receive a full-color Playbill throughout the 2024 season's performances. We are celebrating 25 years in the heart of Dennis Village and have a loyal base of audience members that frequent businesses throughout Cape Cod and beyond. This is a great way to gain terrific long-term exposure for your business during all of our 2024 performances.
---
---
A FEW HIGHLIGHTS FROM OUR LAST 25 YEARS!
---
Help us continue to make the next 25 years a success!
---