Competition open for Cape Cod playwrights, intent to submit by March 15
Eventide Theatre Company is happy to announce its annual full-length playwriting competition for Cape Cod playwrights. The Kaplan New Playwrights/New Plays Competition invites Cape playwrights to submit their full-length work, with a cash prize of $1000 awarded to the winning play. The deadline for registering intent to submit is March 15. The registration fee is $25, with scholarships available as needed. The deadline for submitting the completed play, with fee, is April 15. Up to twelve finalists will be selected to move to the second round of judging. They will have an opportunity to present a table reading of their plays, and to make revisions if desired. Finalists are to submit their revised plays by August 1, and the winner will be announced by September 15. In October, two staged reading productions of the winning play will be held.
Submit letter of intent to playwrights@eventidearts.org by March 15, 2023.
Questions can be directed to Donna Wresinski, Artistic Director, at artisticdirector@eventidearts.org or by calling 508.361.9230
The contest will be administered by Mary Arnault and Andrew Arnault.
---
KAPLAN 2023 GUIDELINES
Qualification Guidelines
We accept full-length play manuscripts (musicals may be considered IF a recording of the songs is also provided) for consideration as a qualified submission. Plays that have been previously produced will not be considered for this competition.
Qualified Submissions MUST have a direct connection to Cape Cod & the Islands. An example of a direct connection may include:
A play written by an author with a Cape Cod & the Islands connection (resident, previous resident, summer resident, artist in residence, performer, etc.)
A play with Cape Cod & the Islands settings, major characters, and/or occurrence which impacts the narrative.
These rules ARE subjective and are subject to the interpretation of the Competition Administrators. A $25 administrative fee will apply to all submissions. Scholarship opportunities are available and are based on need.
Adjudication
All plays will receive blind readings by a team of theater professionals. Up to 12 plays will be selected to advance as finalists. Readers' scoring sheets will be available upon request.
Finalists will have the opportunity to produce a table read of their plays before the completed play is due for submission. They are also encouraged to make any rewrites if they so desire. The final submissions will be read and judged by an advanced theater team, and a single winner will be selected.
The playwright chosen as having submitted the best script will receive a $1,000.00 cash prize and two staged reading productions.
---
New Playwrights/New Plays: the Jeremiah Kaplan Playwriting Competition would like to thank the following for their grants and support:
The Jeremiah Kaplan Foundation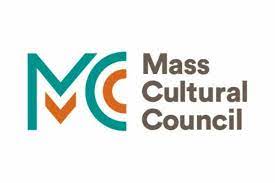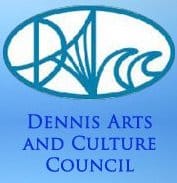 Brewster Cultural Council