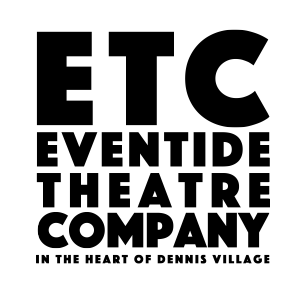 Playwrights – Writers
Do you have a play you're writing?
Have you completed a full length play?
Are you working on one, and would appreciate a critical review?
We are looking at a June 1, 2016 commitment date, completed manuscript by September 1, 2016, and final submission date of January 2017.   The Spring 2017 performance dates are to be determined.  Entry fee is $50.  Playwright Registration Playwright Registration and Info.
Eventide Arts showcases an array of Cape Cod creative voices, including our annual New Playwrights, New Plays: the Jeremiah Kaplan Playwriting Competition and Performance.  Now in our 10th year, we accept full length play manuscripts (deadline for the 2017 competition is September 1, 2016), which includes the following:
• your play is read by an established playwright who provides an in-depth written critique
• he is available for some post critique discussion via e-mail
• we hold a public reading of your play (should you wish), inviting interested individuals to attend, with questions and reactions to follow
• you have an opportunity to pursue workshops and consultations
• you are provided with time after the critique to work on your play, then
• we employ three individuals to read all submitted plays and reach a decision on the winning play
• we select a director and actors, conduct rehearsals working with the playwright, and stage 2 readings of the play on our stage before paying audiences.  This year's performances will be in the Spring of 2017.
• Present a check for $1000 to the winning playwright.
Eventide Arts – Innovative Performance with an Independent Vision
PO Box 2020, Dennis, MA 02638
The Competition is sponsored by the Kaplan Foundation and Eventide Theatre Company